Hawaiian Vacation Kaanapali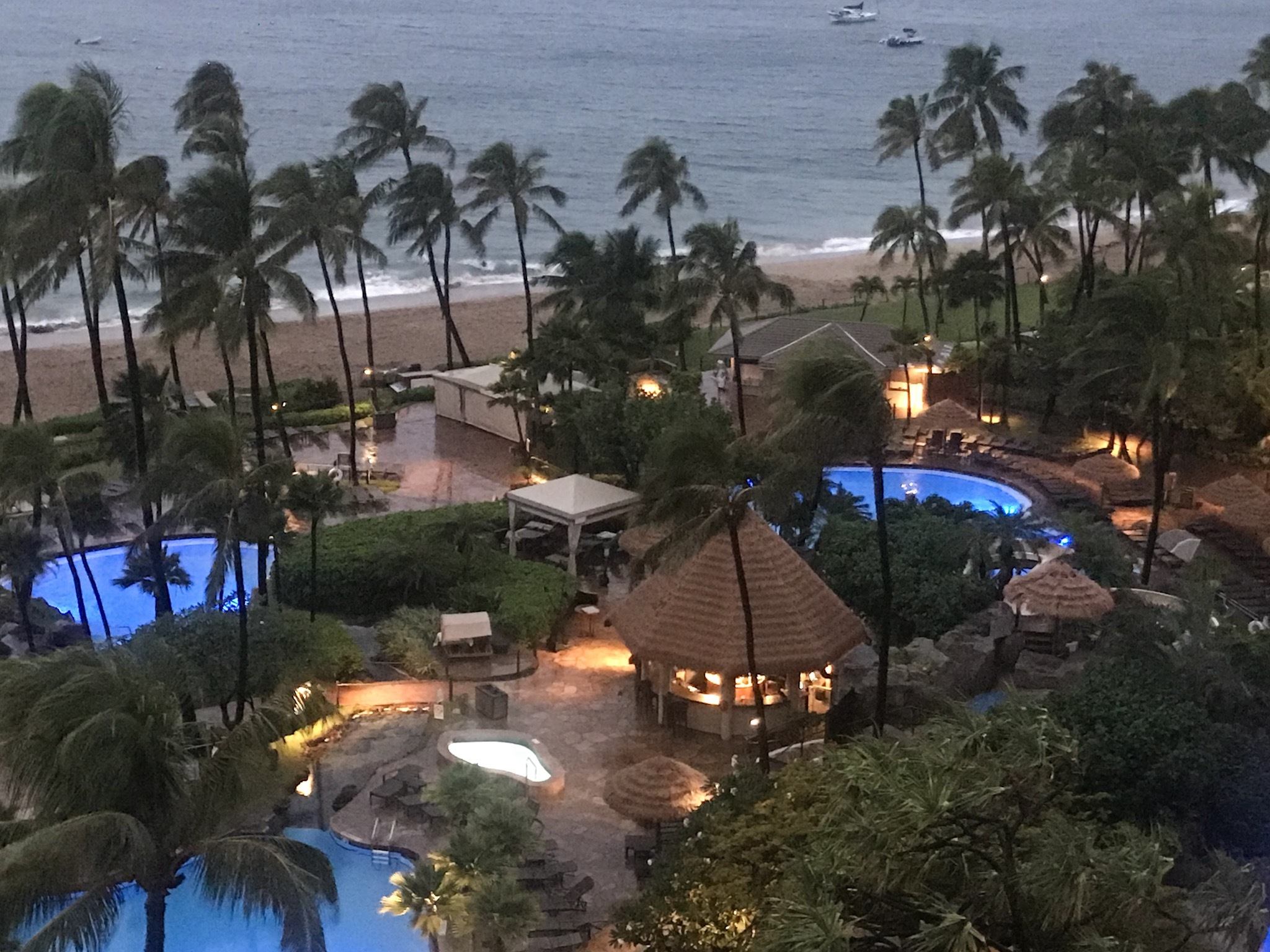 If you follow me on Instagram at On The Road with Wendy, you will notice we take a Hawaiian vacation once a year. Depending on the deals, I can work out, sometimes twice. On this Hawaiian Vacation Kaanapali, I will share my likes and disappointments. Was it worth the money I spent?

Our choice and got more than we bargained.
Traveling and preparing as much as we do, my favorite part is searching for hotels. It was not intended to stay at the Westin Kaanapali resort in Maui; however, upon arriving at my Homeaway condo, we needed to make other arrangements as this was the wrong choice.

I could hear my neighbors talking on the phone through a shared vent, and let's just say… I prefer not to hear about her problems on my romantic vacation with Wally. Ya know what I'm saying.. Additionally, I am unable to get my money back and have to pay twice,
When I search for a hotel, I look for traveler photos. The images from vacationers provide an idea of what to expect when I arrive. Hotel Photos look fabulous- not always what we experience when we see them in person. My first blog series began with the Maui Hotel Honua Kai a condo in Kaanapali if you want to check that out. Today's post is the Hawaiian Vacation Kaanapali Westin Maui Resort & Spa.

Views are fantastic, however, read on for the hotel room review
The Westin Maui Resort & Spa Kaanapali is located in Kaanapali, a famous beach in Maui, Hawaii. This popular area of the island has a variety of shopping, restaurants, activities and a beautiful beach walk. For more information about Maui, read the Top 12 things to do in Maui.
For our amazing romantic Hawaiian Vacation Kaanapali, we booked an ocean view one bedroom king bed with a balcony. Walking into our room, we notice the open floor plan and ocean views along with the dated furniture and bathroom setup. As we stepped onto the balcony, we find it's a perfect spot to view Kaanapali beach and enjoy the sunrise.
Located next to the entry door are the bathroom sink and closet area, the open window just above the sink has a direct view of the bedroom. Now, I get this might be romantic for some. However, this gal needs her privacy. The bed linens could be newer, furniture is worn, and the overall feel of the hotel room felt dated. At this point, I am wondering which part they renovated?
Just past the bathroom sink behind the shower/toilet room door, is a renovated shower, as you can see it does look very nice.
The photo below is steps from the lobby and an excellent spot to relax. On our Hawaiian Vacations we have been to Kauai, Maui and Ohau all three have unique places to stay and exciting activities,
Off to the beach we go, Drinks, please! Wally and I love the beach walk, I have to say… I get more exercise on my Hawaiian vacations!
Here are my thoughts
I travel enough to know what my money is worth, it doesn't happen often, but for this Hawaiian Vacation Kaapanali, I felt I overpaid for this room. I did talk to the staff who had no regard for my concerns. A call to the front desk about the renovations and assured I am in a renovated room. Perhaps you have a room with a different layout? No Ma'am, these are all the rooms we have.

We stayed here for a couple of days and moved to a different hotel. The view is impressive, and the grounds are beautiful. In the end, for this hotel snob, I was disappointed in the room.

If you have any questions about Hawaiian vacations, please let me know.