Best Breakfast on Maui with an ocean view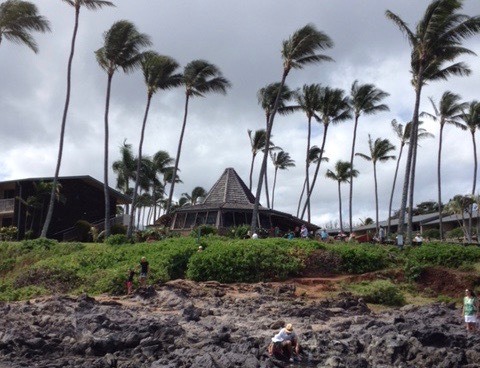 Aloha!
Welcome to the deliciousness of; Banana, pineapple, and macadamia nut pancakes, add some white chocolate, homemade cream on top it is a dream come true for pancake lovers. My friends, this is the meal we waited months to devour, all the cardio we had to do for this meal is well worth it.
Best Pancakes in town
On the west side of Maui near Napili Bay is the Outrigger Napili Shores, where, in my opinion… the best Pancakes on the island is located at the Gazebo Resturant. Located along the Ocean with a straw roof and plastic chairs. Rain or shine prepare to wait, the food and views are that good.

Patrons wait patiently.. socializing about adventures made and how excellent the food is. I am an extreme extrovert. To be honest, socializing is my favorite part.
We won't wait in line every time; sometimes we order your meal to go. It's not the same without the atmosphere, however, take it with you on the beach or enjoy your breakfast at the tables by the pool. Address: 5315 Lower Honoapiilani Road Lahaina, Hi 96761. (808) 669-5621.
Enjoy your time on the Island. Mahalo!

As I am writing this, an email shows up, Hawaiian Airline is having a sale. I think it's a sign. Will keep you updated.