What's the difference between ocean view and ocean front?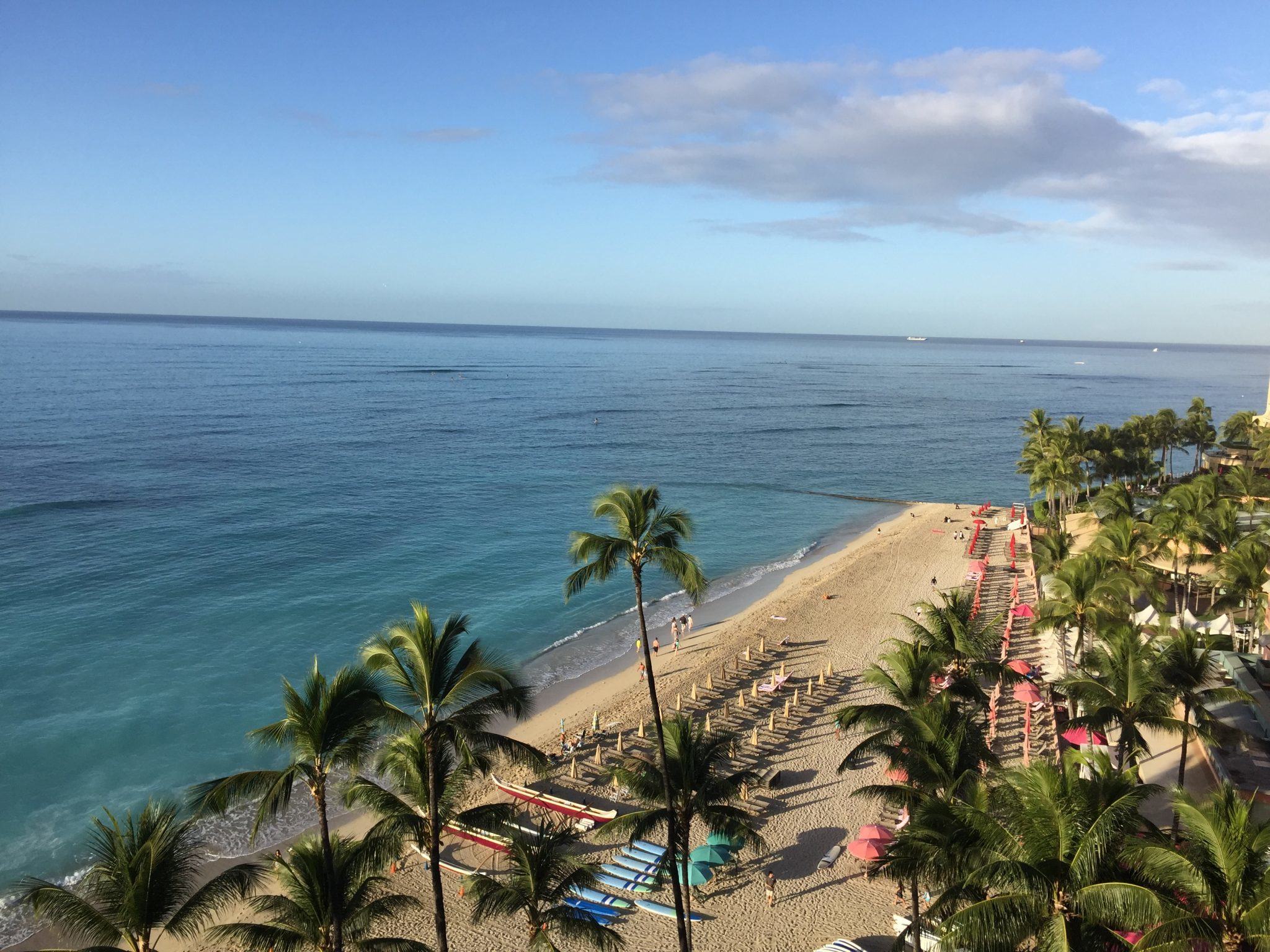 Have you booked an ocean view room only to arrive at your hotel and the view is not as expected? I remember the first time this happened to me. Boy, was I disappointed, I thought I booked a full ocean view room only to discover my room had a slight view. Upon returning home, I researched resorts and found each hotel has different descriptions of what they consider ocean views. I put together this guide for your next trip.
Kauai Island Ocean view from St Regis in Princeville.There are three basic types of views, ocean front, ocean view, and partial ocean view rooms. The hotel proximity to the ocean is a bit of confusion as well. Google hotel reviews and read the location description. On the website For example in Waikiki: a few are on the ocean with the rest across the highway. Looking at the photos, it appears the one across the street is right on the sea. The hotel website will provide the best possible views not necessarily on the sand as looks in the photos.
Ocean Front Views
No Obstructions
Front of the resort with no building in front to block views
Views of the sand and waves
Usually the building closest to the ocean.
The oceanfront rooms I have stayed in the past have been located steps from the ocean or on a higher floor. Each has an excellent view, and I can hear the waves crashing on the shore.
Full Ocean View
Close to the Ocean with few or no obstructions
Ocean view could include a view of the city or mountain as well as the ocean
This view may not include whitewater waves or sand
These are typically further back and may not hear the ocean waves but see the waves crashing onto the shore. Depending on where the hotel is located. If you are in Waikiki, the hotel could be found across the street and still be considered full ocean view.
Partial View
Can be a room on the front or back side of the building
Can be a higher or lower floor, My experience has been lower floors
Room on a lower floor with trees obstructing the view
If can be considered partial view if you can see part of the ocean with trees or any other obstruction.
The information here will offer an idea of what to expect when booking an ocean view room. Read the fine print on the hotel website or call the hotel directly. If your room is not as expected, contact the hotel manager and explain your situation.